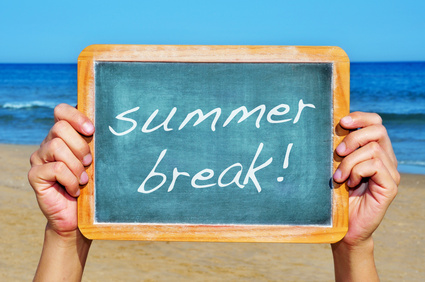 Since it's summer, I will be taking a short break from regularly blogging. Please check back in August when I will resume posting. Don't forget! We have two brand new amazing secondary schools opening, so it will be a busy time in August as we move in and decorate the schools.
Reception at the School Board Office will be closed from Monday, July 6 and will re-open on Monday, August 24. Please email the office with any general inquiries. Email will be monitored throughout the summer.
For updates and information about the new Belmont and Royal Bay schools, please visit our New Schools website.
Have an amazing summer with friends and family!