National Aboriginal Day is celebrated every June 21. It is a time for all Canadians to recognize the unique heritage, diverse cultures and outstanding contributions of first Nations, Metis and Inuit peoples.
June 21 was chosen for National Aboriginal Day because it is the day of the summer solstice, which is the longest day of the year. For generations, many Aboriginal peoples have celebrated their culture and heritage on or near this day.
This year, in honour of the day, we would like to recognize the traditional territories of the Coast Salish and Nuu-chah-nulth peoples including Pacheedaht, SC'IANEW and T'Sou-ke First Nations, where we live today.
We recognize those who lived here originally, the First Nations peoples, and thank them for sharing this beautiful land.
Thank you                English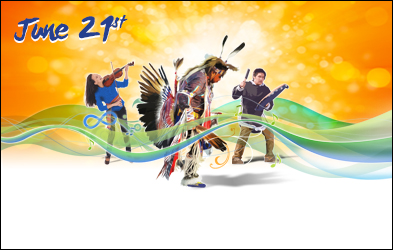 Hych'ka Coash         Salish
Kleco Kelco              Nuu-chah-nulth
Gilakasla                   Kwakwaka'wakw