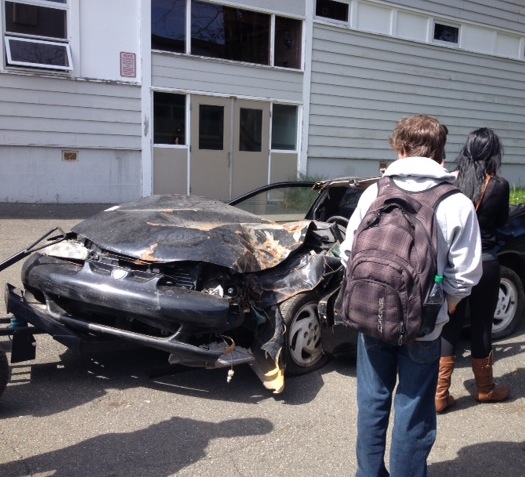 On Monday, grade 12 students at Belmont Secondary listened to a powerful presentation from ICBC's road safety speaker, Greg Drew.
The presentation, lasting an hour, identified all types of impairment that affect decision-making and driving. The talk also helped students identify positive alternatives to distracted, impaired, and other high-risk driving behaviour. This came at the perfect time for our students with graduation right around the corner.
The presentation was also emotional, as Greg Drew shared the loss of his own son, Jason Drew, who was a grade 12 student on track to graduating in 2003. His son lost his life while driving his car at high speeds. To make the message stick, Jason's vehicle was parked outside the gym for students to look at.
Belmont students provided Greg with a standing ovation, offered condolences and thanked him for sharing his story.
ICBC Safe Driving Documents: