The Pledge
"The rainbow started in 2013 by the Belmont Gay Straight Alliance, shows that this school is accepting of all people and will not stand for harassment in any form. All of the handprints come from students and staff who have vowed to not play a role in supporting bullying. It is to be added to yearly, so long as there are people who have the courage to do what is right. "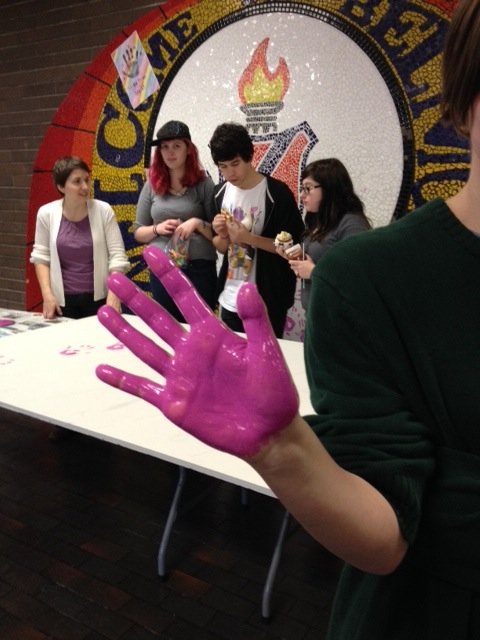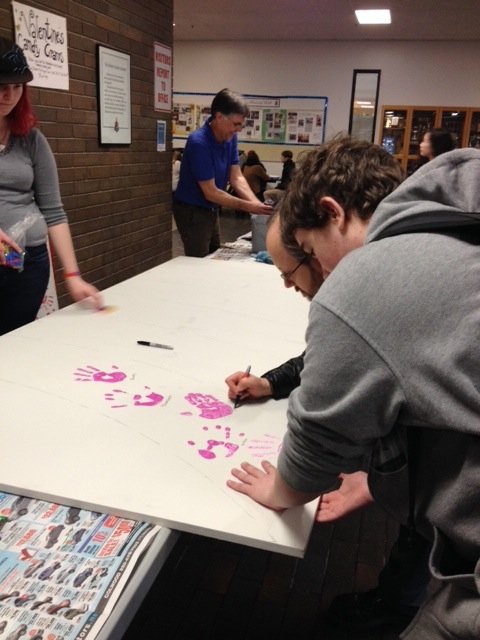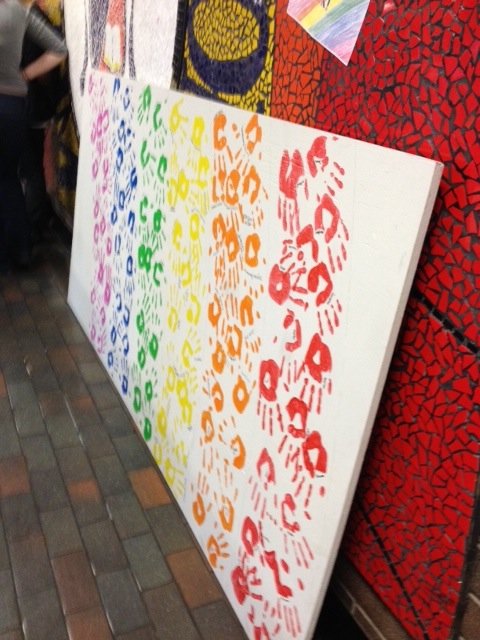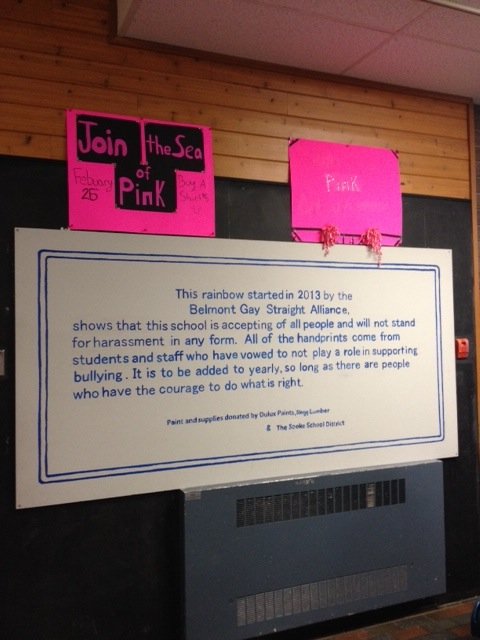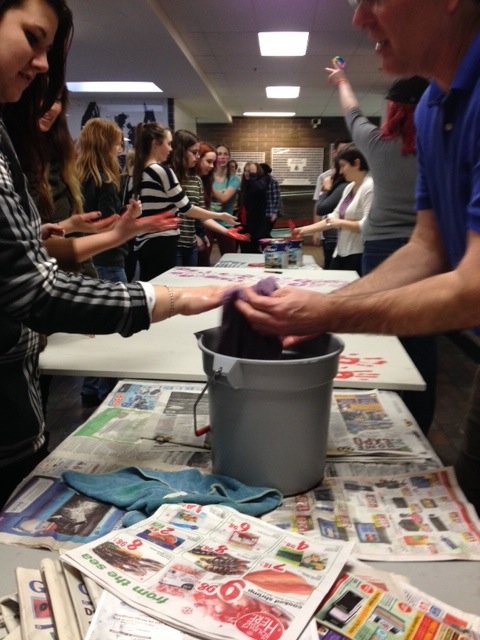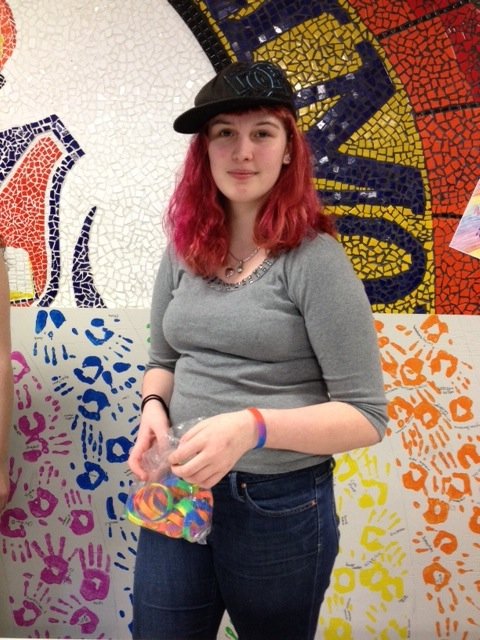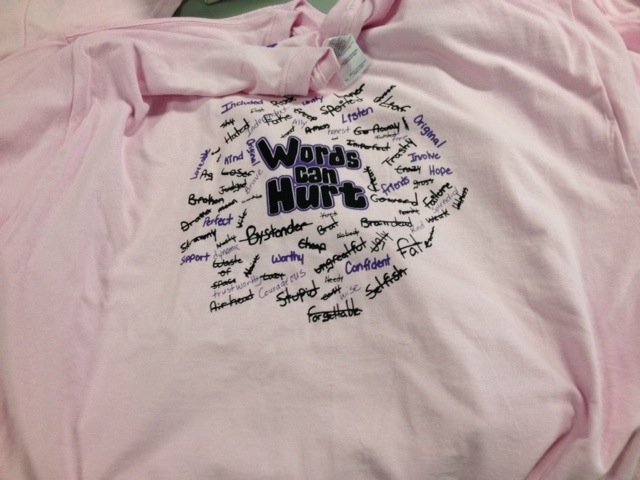 The Rainbow Mural project at Belmont Secondary is gathering handprints in support of anti-bullying. Belmont staff and students are taking the pledge against bullying and harassment by placing a handprint on the mural. The mural project is running Monday's and Tuesday's at lunch until Spring Break. Students who have taken the pledge are given a rainbow bracelet for their support.
The completed mural will be unveiled on April 9, the Day of Pink, on the exterior north wall of the building. The entire school community will come together to celebrate this project.
Pink Shirt Day t-shirts have also been designed by Belmont's Gay Straight Alliance and can be purchased during the lunch hour outside of the main office for $5. Make sure to wear pink on Feb 26!